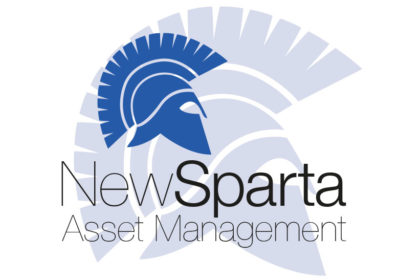 Social inequality and lack of upward mobility in the US has combined with shorter attention spans – a function in part of social media – to create a post-truth world. More specifically, generalised anger with the status quo and a desire for change has been channeled into particular disillusion with a political establishment seen as remote, self-interested and ineffective.
We have seen strong trends towards more divisive, unbalanced and dumbed-down media and an increasing appeal of emotionally-charged rhetoric. Emotion appears to be overcoming rational analysis of self-interest. Donald Trump has embraced Twitter to communicate directly with a public that cares even less about facts than the so-called "intellectual elite". In a post-truth world it is now easier for some politicians to spout nonsense and get away with it, and consequently more difficult for society to hold the politically powerful to account.
Yet the election of Donald Trump is a continuation of a US trend, not an anomaly. Government by sound bite is far from new. Obama's first election victory was bolstered significantly by social media campaigning as long ago as 2008 – and there are similar electoral trends in other countries. Attention spans are shortening globally, and the perceived failure in the developed world to address the economic imbalances and inequalities highlighted by the global financial crisis has created and strengthened numerous cases of reactionary politics – including ones that are still growing and potentially de-stabilizing.
Liberal Democracy as the Historical Exception
There have always been different levels of deception and transparency in politics. Loyalties can shift quickly and as Grouch Marx said: "Those are my principles, and if you don't like them … well, I have others". However the objective measure of truth – the judgment that can be delayed but not deferred indefinitely – is becoming less of a constraint to action and rhetoric. We only have to read a little 20th century history to understand that this is a grave threat to democracy. A warning signal is the degree to which citizens are fed a partial filtered version of reality by government and/or the media, and the degree to which they lap it up unquestioningly.
I am reminded of a lunch I had in Mexcio City, as Mexico was emerging from seven decades of single party rule, with the correspondent of a major US newspaper. She told me that in other countries one might occasionally go out on a limb as a journalist and publish a story, but know that within a week or so the truth would tell, and you would know whether or not your hunch was right. But in Mexico at that time you knew you would never know. In such societies objective truth is often hidden from the public. Without it political leaders cannot effectively be held to account for specific policy actions.
The West is a long way from any return to single-party totalitarianism. Yet the trend of reality being a matter determined by government has been making headway for a while. Ron Suskind in his book, "The Price of Loyalty", relates how George Bush's aide Karl Rove told him that:
"guys like me (Suskind) were "in what we call the reality-based community," which he defined as people who "believe that solutions emerge from your judicious study of discernible reality." … "That's not the way the world really works anymore," he continued. "We're an empire now, and when we act, we create our own reality. And while you're studying that reality—judiciously, as you will—we'll act again, creating other new realities, which you can study too, and that's how things will sort out. We're history's actors…and you, all of you, will be left to just study what we do."
Power clearly impacts the world and creates political realities. Those wielding power can be seen, in this literal regard, as leaders. But such power may engender hubris. Influential political theorist Karl Deutsche defined power as the ability not to learn, to ignore the versions of reality held by others. In a post-truth world, as in 20th century totalitarian regimes, leaders are not brought down to reality by objective truth. They risk believing their own rhetoric, indeed they typically very much believe it.
Open liberal democracy is not only highly imperfect, but is hard to maintain, requiring constant informed political engagement from the electorate. Delegating too much power to elected officials without proper oversight is the well-travelled route away from functioning democracy.
Sovereign Risk and Discrete Change
In the 1990s, a lot of the success colleagues and I had in investing in EM sovereign debt was our ability to foresee large discrete policy changes. These characterised emerging markets. Moreover, the bigger the crisis and larger the problem a President or Finance Minister faced, the harder and closer the deadline and the more limited the choices, the easier the analysis then became in understanding what might happen next and, importantly, when. That naturally resulted in greater financial reward/ability to avoid losses. This was achieved through an understanding of the choices and constraints (internal and external) facing the key policy decision-maker, their political incentives and, in many cases, their character and political habits.
The build up to crisis was often visible and explainable as a consequence of policy-makers' and their electorates' views of the world. Changing course away from certain economic models, methodologies and ways of thinking was constrained by entrenched norms of behaviour and belief, and by domestic politics. Even when clearly heading towards a balance of payments crisis, it was difficult to change policy until the crisis struck. In other words, economic models and the collective belief systems sustaining them can both be seen to be heading for disaster and yet be immutable until too late. Knowledge of this leads to investment opportunity.
The most sudden changes in the pricing of sovereign risk – crises, in other words – occur as investors, en masse, ditch a particular perception of reality and adopt a different one (in a paradigm shift à la Thomas Kuhn). The drama of emerging market asset prices before 1998, and since in individual countries, testifies to this. One of the keys to the relative stability of developed countries has long been the constant, and to politicians often highly inconvenient, holding to account which they face. Part of that holding to account is through having an electorate (and mass media) which is swayed by objective facts.
Without this reality check, perception bubbles can build and for long periods be sustained at some distance from objective reality, creating bigger crises when they burst. Our dysfunctional financial system breeds bubbles. The ability to over-ride facts and foster uniform acceptance of an ideology – a characteristic of post-truth politics – can help perception bubbles and financial bubbles get bigger for longer before they blow.
Many have asked why we use the term Emerging Markets to describe such a hugely heterogeneous set of countries. My response has long been that emerging markets are defined by prejudice. All countries are risky. Emerging markets are those where this risk is perceived, recognised and priced into the sovereign bonds and other assets. Hence the term will remain a useful one, not until emerging countries "emerge", but until developed country risk starts to be scrutinized using the same analytical tools, and sovereign risk in the developed world is properly reflected in their sovereign bonds. We are still a long way from that, and so the risk-adjusted return from investing in emerging markets retains long-term attractiveness compared to the developed world.